Carnival Vista (VS) Havana Experience and Staterooms
Published 03/11/2015 09:54 PM | Updated 10/28/2019 03:05 PM
Carnival is expanding the popular Latin-infused Havana experience inside and out on the Carnival Vista.
Havana Staterooms and Suites
The Carnival Vista will offer a wide variety of well-appointed, beautifully designed staterooms and suites. Tropics-inspired Havana Cabanas feature accommodations with private outdoor patio cabanas that face the expanded lanai ocean-air outdoor promenade and offer magnificent sea views.
The aft lanai ocean-air outdoor promenade alongside the Havana Cabana staterooms and suites will be for the exclusive use of guests in Havana accommodations.
Children must be 12 years of age or older in order to cruise in a Havana stateroom. The Havana staterooms and experience is designed to be a place where guests can relax and recharge in a more intimate and private setting and the age requirement will enable us to sustain the desired atmosphere.
Interior Staterooms (category HA)
5205, 5208, 5211, 5214, 5217, 5218, 5221, 5222, 5225, 5226, 5229, 5320

7448, 7457
Ocean View Staterooms with Patio Cabana (category HE)
5201, 5202, 5203, 5204, 5206, 5207, 5209, 5210, 5212, 5215, 5216, 5219, 5220, 5223, 5224, 5227, 5228, 5231, 5232, 5237, 5238, 5239, 5240
Ocean View Staterooms with Aft-View Extended Balcony (category HI)
6463, 6465, 6467, 6468, 6470, 6472

7452, 7454, 7456, 7458, 7461, 7463, 7465, 7467
Ocean View Staterooms with Premium Balcony (category HL)
Ocean View Staterooms with Premium Vista Balcony (category HM)
Havana Cabana Suites with Patio Cabana (category HS)

Havana Pool Area Features
Located aft on Deck 5, the aft lanai ocean-air outdoor promenade and Havana Pool offer stunning views of the ocean.
The Havana Pool area will be for the

exclusive use of guests occupying the Havana accommodations

and guests in Grand Suites.
The pool area features two large hot tub spas, a pool and relaxation area complete with colorful umbrellas, faux palm trees, thatched patio huts and comfy seating, perfect for soaking up the sun while enjoying a refreshing mojito.

Havana Bar Features
Celebrating Cuba's gloried past, the Havana Bar serves traditional cocktails and transforms into a sizzling Latin dance club at night.
The Havana Bar is open to all guests, daytime and nighttime.
Serving classic Cuban cocktails, Cuban coffee and Cuban sodas (

$

).
Entertainment: Latin trio or DJ several evenings per cruise as well as Latin-inspired 'Havana Nights' evening.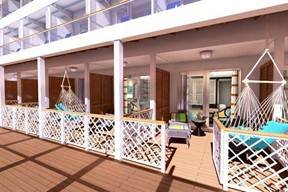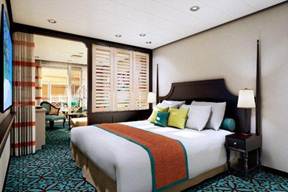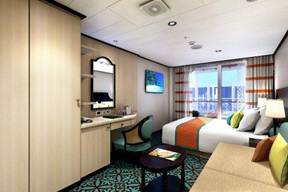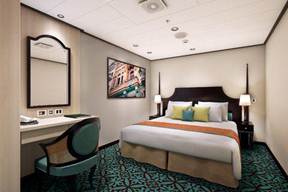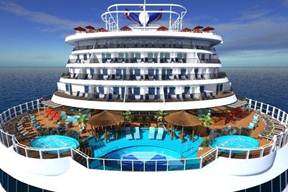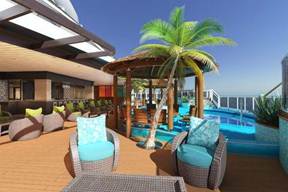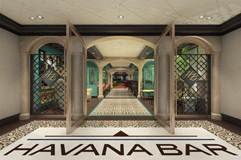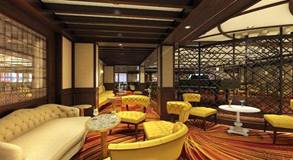 Your rating has been submitted, please tell us how we can make this answer more useful.